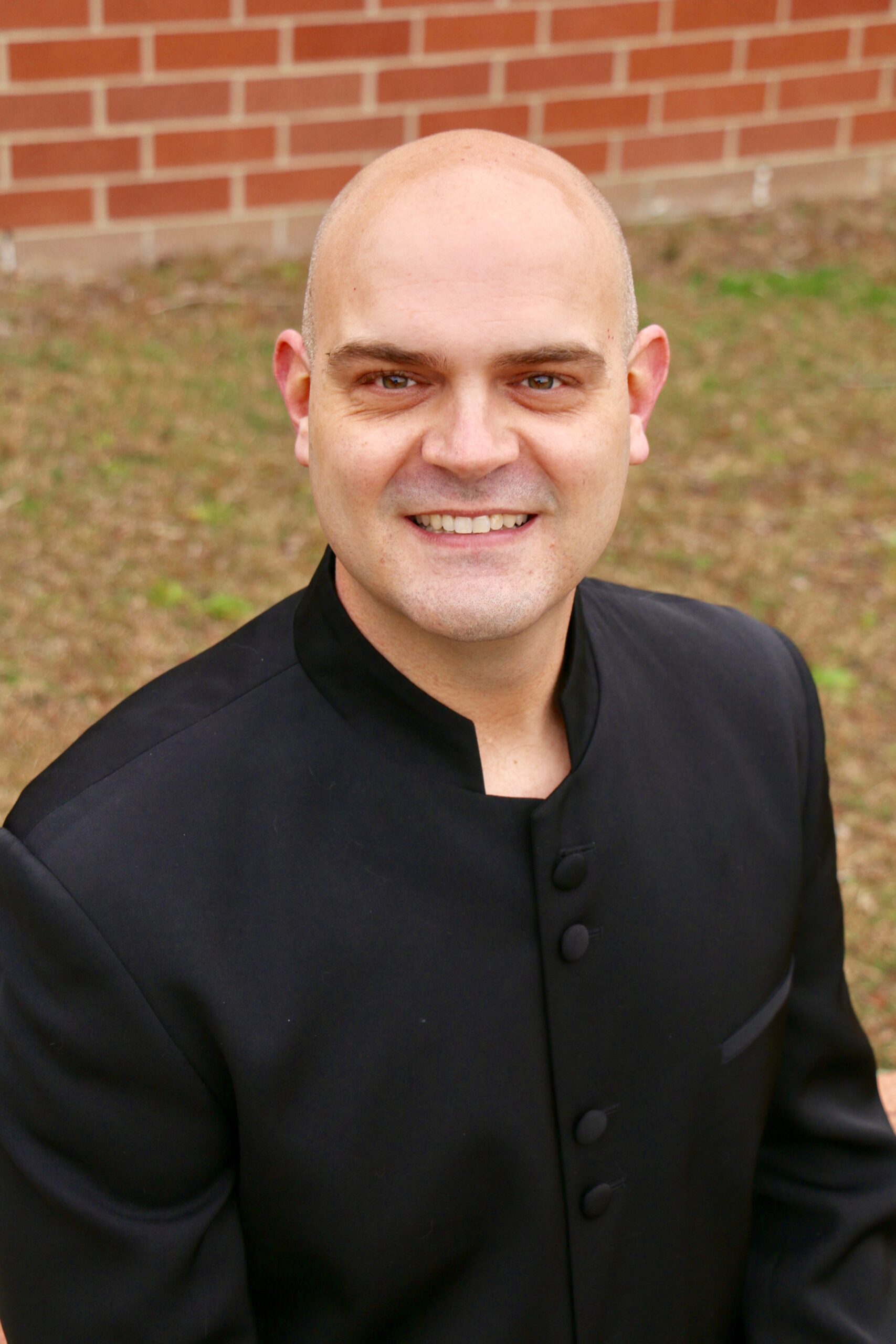 Dustin King
Director of Bands
Originally from North Carolina, Dustin King is a graduate of Western Carolina University where he received his Bachelor's degree in Music Education. At WCU he served in leadership positions for the 2009 Sudler Trophy recipient "Pride of the Mountains" Marching Band under the direction of Bob Buckner. While a member of this organization, Mr. King served as the alto saxophone section leader and the woodwind coordinator. Mr. King was the principal saxophonist for the WCU Wind Ensemble and was involved in saxophone quartets. In 2010 he was recipient of the distinguished Maxie Beaver Excellence in Music Education award given by the WCU School of Music. During his undergraduate studies, Mr. King served as a student conductor with the WCU Symphony Band and a guest saxophonist with the Asheville Symphony Orchestra.
In the fall of 2010, Mr. King began a graduate assistantship with the University of South Carolina Band. He worked extensively with the "Mighty Sound of the Southeast" Marching Band and the USC Symphonic Winds. A student of Dr. Clifford Leaman, Mr. King was involved in the USC Saxophone Choir and leader of the freshman saxophone quartet.
In May 2012, Mr. King received his Master's of Music Education degree. Upon completing his graduate work, Mr. King accepted the position as Director of Bands at Batesburg-Leesville High School. The band under his leadership has received numerous awards including: 2nd & 3rd place finishes at the SCBDA State Marching Band Championships, 3rd place winterguard finish at the SCBDA Winterguard Championships, Superior ratings at the SC Concert Performance Assessment, and the Outstanding Performance Award. In addition to these accolades, the BLHS Panther Band was one of sixteen American marching bands to perform in the London New Year's Day Parade on January 1, 2015.
In June 2016, Mr. King began his tenure as Ridge View HS Director of Bands. While he is not leading the band, he enjoys spending time with his wife Kristen, son Evan, and the family dog, Bentley.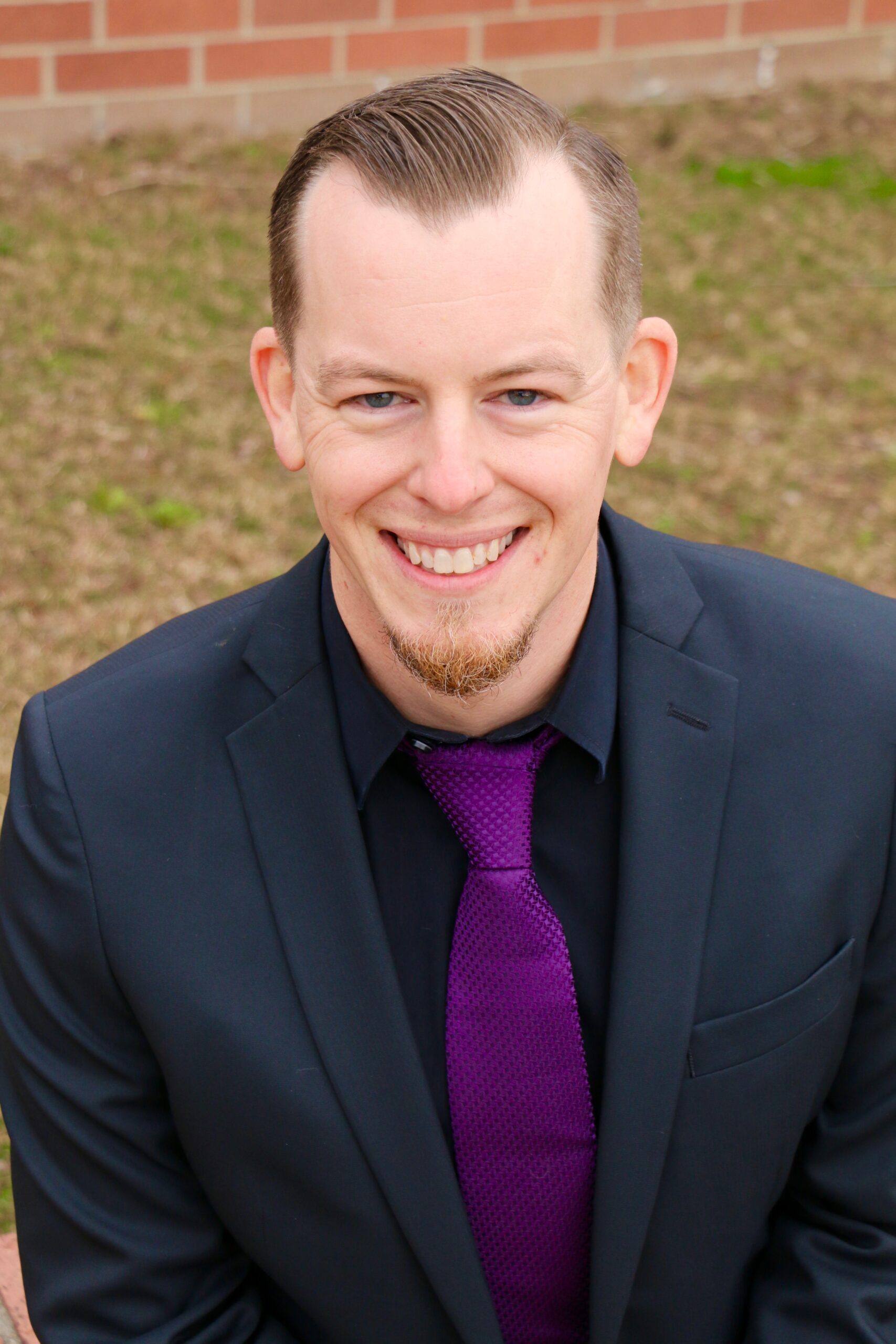 Wesley Hipps
Associate Director of Bands - Director of Percussion
Mr. Hipps is a graduate from Western Carolina University where he received a Bachelor's degree in Music Industry. At Western Carolina University Mr. Hipps performed and held percussion section leader positions for the Pride of Mountains marching band under the direction of Bob Buckner and Matt Henley. While at WCU he studied percussion performance under Dr. Mario Gaetano and performed with the percussion ensemble, wind ensemble, concert band, Gamelan ensemble, and various other chamber percussion performance groups. In 2001 he was a member of the Spirit of Atlanta Drum and Bugle Corp and performed under the direction of percussion caption head Clint Gillespie.
Before joining the Ridge View team as Associate Director of Bands-Director of Percussion studies, Mr. Hipps created the world percussion and percussion ensemble classes at Dent Middle School in Richland School District Two. Over the past 11 years, the world music ensembles have been recognized across the Southeast and regularly receive superior ratings at the SC Percussive Arts Society Day of Percussion steel band festival. As the World Percussion specialist at Dent Middle School, Mr. Hipps directed the Blue Diamond Steel Band, Percussion Ensemble, Brazillian Batucada Ensemble, and the Afro/Caribbean ensembles. Mr. Hipps lives in Columbia, SC with his wife Andrea who is also a music teacher in the school district. In his free time, Mr. Hipps enjoys the sport of triathlon with his wife. Over the past 5 years, he has finished six IRONMAN distance triathlons.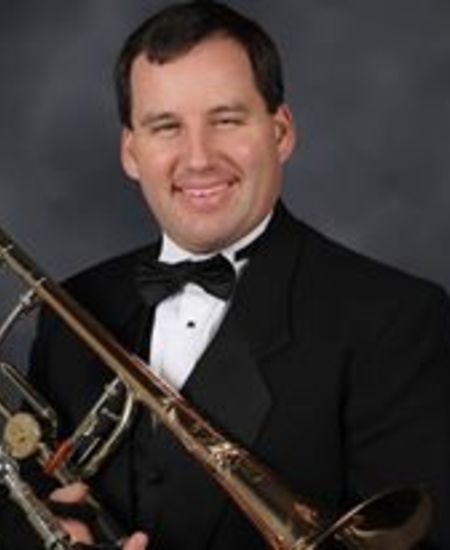 Brian Wargel
Assistant Director - KMMS Director of Bands
Brian Wargel is in his 18th year of teaching and 10th year at Kelly Mill. He began teaching in Memphis, TN at Kirby Middle School in the Memphis City School system. He then taught for 6 years in Clovis, NM where his bands were featured at NMMEA State Convention, the concert band in 2004 and the Jazz band in 2005. Bands in Clovis received consistent superior ratings at state concert festival and the Greater Southwest Music Festival in Amarillo, TX. Before returning to South Carolina, he opened the Clovis 9th Grade Academy where the band earned superior ratings at festival in it's first year of existence.
He is a graduate of Lexington High School, in Lexington, SC and holds a Bachelor of Music Education degree in Instrumental Music from Indiana University. Mr. Wargel received his National Board Certification in Music/Early Adolescence through Young Adulthood in 2010. His professional affiliations include The International Trombone Association, the National Association for Music Education, the South Carolina Band Directors Association, and the South Carolina Music Educations Association.
Mr. Wargel is in demand as a trombone clinician and teacher. He performs currently as principal trombone for the Palmetto Concert Band in Columbia, SC. He has performed formerly with the Mercedes Knights Big Band in Memphis, Star of Indiana Brass Theater in Bloomington, 'Dem Bones in Columbia, and various chamber ensembles throughout the state of Indiana and South Carolina.
Mr. Wargel resides in Columbia with his wife, Jennifer, and three children, Christopher, Emma, and Piper.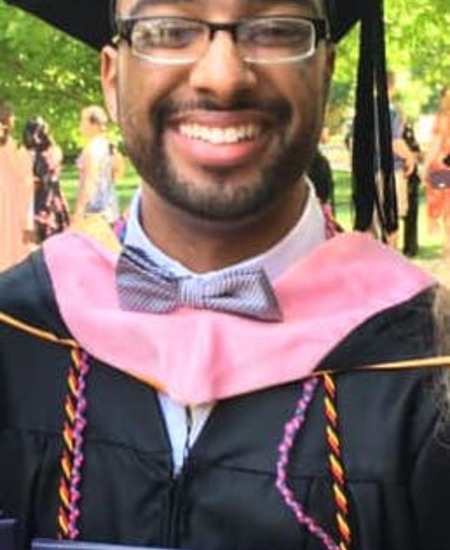 Elliot Stewart
Assistant Director - KMMS Associate Director of Bands
Elliott Stewart earned his Bachelor of Music degree in Trumpet Performance from Furman University in the spring of 2016. He then attended Converse College and earned his Master of Music degree in Music Education with Initial Certification in the spring of 2019. Mr. Stewart is a 2012 graduate of Irmo High School in Columbia.
While at Furman, Mr. Stewart performed in the wind ensemble, symphonic band, jazz ensemble, brass quintet, and the Paladin Regiment Marching Band where he servedas co-trumpet section leader for two years. At Converse, Mr. Stewart served asthe graduate assistant and graduate conductor of the wind ensemble. He alsoperformed in the Converse Symphony Orchestra. During his undergraduate andgraduate careers, Mr. Stewart had the privilege to study under reputableprofessors and directors such as Dr. Leslie Hicken, Dr. Gary Malvern, Dr. SusanaLalama, Dr. Patricia Foy, and Mr. Craig King.
Throughout his career, Mr. Stewart has immersed himself in many performing and teachingopportunities. In June of 2019, Mr. Stewart participated in the CharlestonSouthern University Summer Music Camp Young Band Director Track as one of the guestconductors. In June of 2018, Mr. Stewart participated in ShenandoahConservatory Conducting Symposium in Winchester, Virginia led by Tim Robbleeand Mallory Thompson. Mr. Stewart performed side-by-side with the United StatesAir Force Concert Band as a part of the Collegiate Symposium in February of2018. He also performed in the South Carolina Intercollegiate Honor Band in2017 and 2018. Mr. Stewart has been on staff as a brass and visual tech withthe Boiling Springs High School Marching Band for three years and the James F.Byrnes High School Marching Band for one year. He managed to help each of theseprograms advance to Bands of America finals and achieve a top-four placement atthe 5A State Marching Band Championships, including a SC 5A State Marching BandState Champion title with the James F. Byrnes Marching Band. Mr. Stewart taughttrumpet/brass masterclasses and private lessons throughout Spartanburg Countyand has been a part of many successes with the students he worked with. Mr.Stewart was a marching member in the 2014 edition of Spirit of Atlanta Drum andBugle Corps. In 2012, Mr. Stewart was a marching member of the United StatesArmy All-American Marching Band under the direction of T. Andre Fegin.
Mr. Stewart is member of the South Carolina Band Directors Association (SCBDA), theNational Association for Music Education (NAfME),the Rho Chapter of Pi Kappa Lambda (PKL), and a brother of Phi Mu AlphaSinfonia Fraternity (PMA). Mr. Stewart was previously the band director atRobert Anderson Middle School in Anderson, South Carolina for one year beforerelocating to Richland School District Two. Mr. Stewart is excited to returnhome to the Midlands to continue his music teaching career!